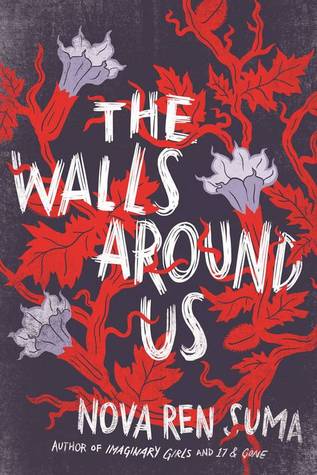 I was incredibly lucky to receive a copy of The Walls Around Us for review from Netgalley. It's a haunting, dark and atmospheric thriller, the kind of tale that sticks in your memory long after you finish.
The story is told by Amber, who is locked away in a juvenile detention centre, and Violet, a dancer, whose best friend is convicted for an equally terrible crime. Their lives intertwine through past and present in an expertly woven mystery. The suspense, told in hypnotic, fluent writing, kept me turning the pages without pause for breath.
I hesitate to share too much about the plot in case of spoilers, but it's intricate and gripping with a supernatural twist, and the ending is shocking, memorable, and brilliantly apt. Highly recommended.
I enjoyed Samantha Shannon's debut novel, The Bone Season, and I was excited to see where she took the story next. The strongest part of this series is the intricate, detailed worldbuilding, from the clairvoyants to the sinister Emim and Rephaites. The majority of this book takes place in London's clairvoyant criminal community, where Paige lived before her time as a prisoner in Sheol 1. Some readers might find parts of this slow-paced, but I appreciated the depth of detail given to the clairvoyant underworld, and there's plenty of tension as Paige tries to spread word of the Rephaim and their plan. There's also a murder mystery, some fantastic action sequences, and a fantastic twist at the end which has made me intrigued to read the next book!
I picked up Anomaly because the concept really intrigued me - people with the ability to change reality with their thoughts. This is a fantastic YA sci-fi with an original twist, one I haven't read before. I loved
the voice, and the lead characters are great. I'll be keeping an eye out for the sequel!
I also read The Providence of Fire, the sequel to Brian Staveley's epic fantasy The Emperor's Blades. It's just as action-packed and gripping as the first book!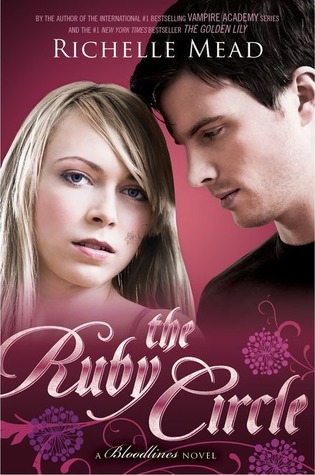 The Ruby Circle, the final book in Richelle Mead's Bloodlines series, was another one-sitting read. There were a lot of unexpected twists and a fitting ending for the series which won't disappoint fans of either this series or Vampire Academy.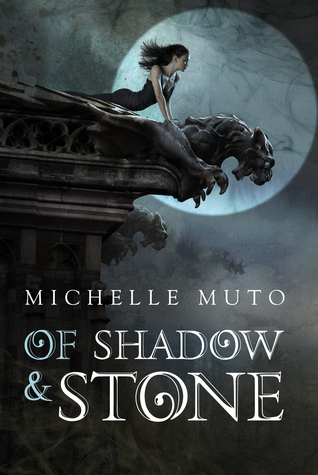 Another Netgalley find was Of Shadow and Stone by Michelle Muto. I really enjoyed her NA horror The Haunting Season, which I reviewed a while ago, and I was really interested to read her first title for adults. This is a
n atmospheric and engaging paranormal fantasy. Of Shadow and Stone is a well-written story with an original paranormal twist.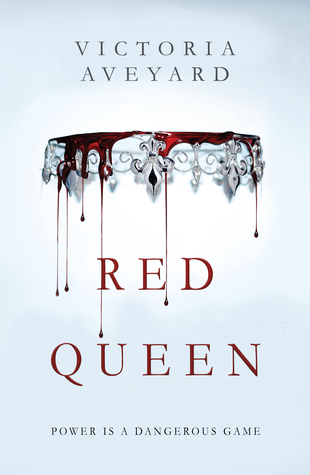 I also read Red Queen by Victoria Aveyard. While the premise of this book initially
seemed familiar, I was quickly drawn into the story. In Mare Barrow's world, the poverty-stricken lower-class Reds serve in the war while the ruling Silvers live in luxury. But when a Mare unexpectedly demonstrates powers usually gifted only to Silvers, she is forced to adopt a false identity and leave her family for the deadly world of the Silver court.
This is a compelling, intense read. I loved the concept of division by blood, and the fight scenes and superpowers were very creative. Mare is a strong protagonist and the side characters are all fully developed, keeping me guessing as to who had ulterior motives. There's just enough worldbuilding to paint a vivid picture while the story keeps moving at a quick pace, with twists and turns that left me breathless. A very strong start to a new YA fantasy trilogy - this series is one to watch!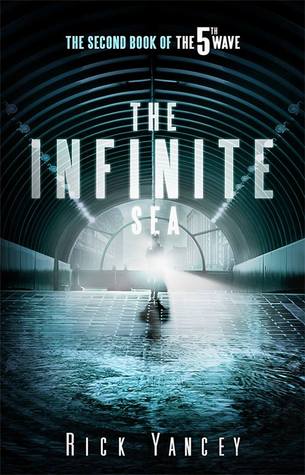 I finally picked up The Infinite Sea, the sequel to The 5th Wave. This gripping alien apocalyptic sci-fi series is definitely worth the hype. Recommended!
A funny, imaginative YA portal fantasy with a great main character, humour, and vivid worldbuilding.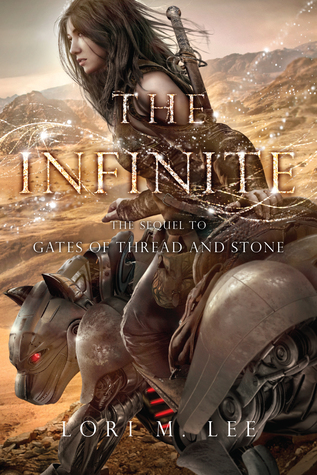 The Infinite is a great sequel to Gates of Thread and Stone, following a girl who can manipulate the threads of time. The worldbuilding is great, and there's plenty of action and betrayal.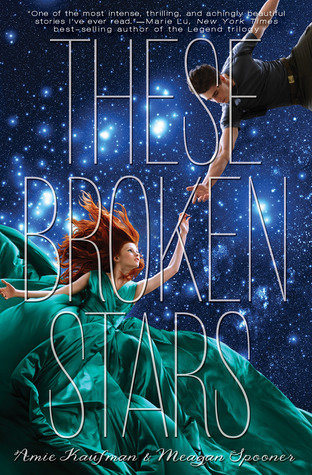 I must be the last person to pick up this book, but I was hooked from the first page. Fantastic writing, a gripping plot, great characters and romance - this is one of the best YA science fiction books I've read!