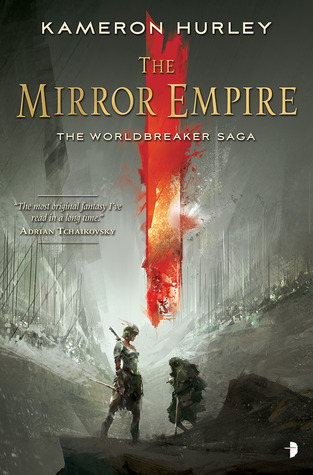 It's been an amazing month for books! I'm more selective about what I read than I used to be, and I tend to pick based on concept (as I'm a fantasy/mythology nerd with an obsession with creative and awesome magic systems).
The Mirror Empire is a fantastic epic fantasy which caught my attention because it features parallel realities and mirror worlds. The world-building and magic system in this book are incredible (and so original!), and the story doesn't shy away from the gruesome and terrifying.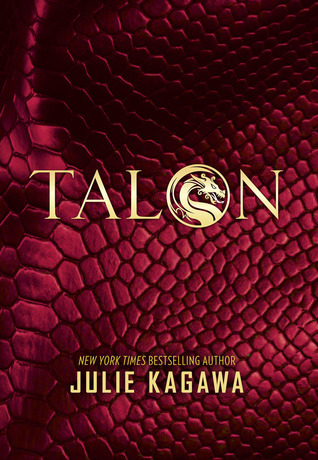 The Palace Job, on the other hand, is serious fun. It's a high fantasy adventure/heist which follows a mismatched group of characters who plan to steal from the capital of their republic. There's a ton of laugh-out-loud moments as well as twists on hero tropes.
Another parallel-world book I picked up this month was Dissonance by Erica O'Rourke, which is YA contemporary/sci-fi with a really detailed and clever parallel-worlds system. I really enjoyed it!
I also read Talon by Julie Kagawa. While I didn't enjoy it as much as her Iron Fey and Blood of Eden series due to the slow place and cliche love triangle, I liked the mythology (and dragons are awesome).
Three Parts Dead by Max Gladstone is a really inventive steampunk-esque fantasy novel with stellar worldbuilding.
And I'd definitely recommend
Heirs of War
to anyone looking for a new YA high fantasy read with awesome kickass female protagonists.
Witch Eyes is a YA urban fantasy which combines great writing with a fresh take on witches/magic.
Another great YA urban fantasy is
Sin
by Sharron Riddle, which has a witty and entertaining main character, fast-paced action, and a gripping narrative.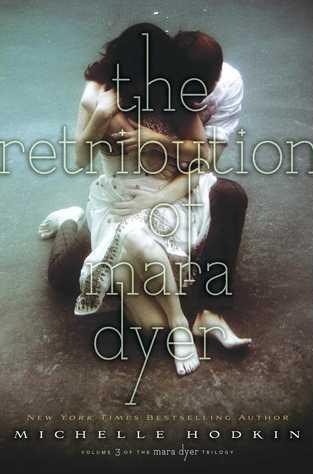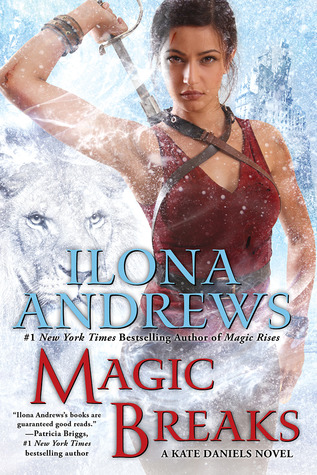 I had mixed opinions on the first two Mara Dyer books. They both hooked me and frustrated me because of the lack of answers and the focus on romance rather than the creepy paranormal aspect, but the final book, The Retribution of Mara Dyer, more than makes up for it. The suspense had be glued to the pages!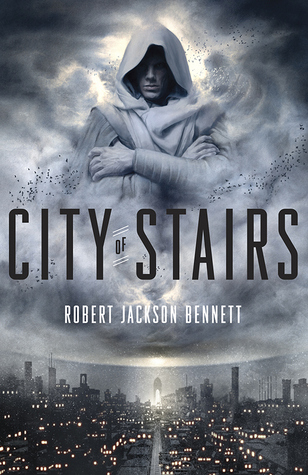 Magic Breaks
by Ilona Andrews is the latest in the Kate Daniels series. I'm insanely picky when it comes to urban fantasy (mostly because so many I pick up turn out to be paranormal romance in disguise, which I'm not a fan of), but this se
ries is great, and I read the latest instalment in one sitting!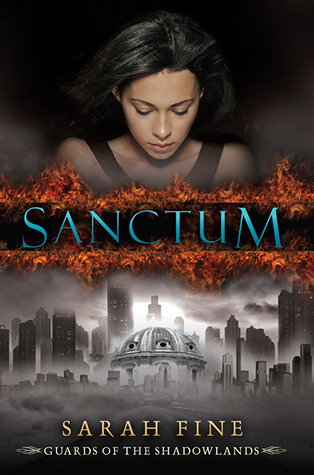 Carrying on with my obsession with high fantasy books with awesome worldbuilding, I picked up City of Stairs. What I loved about this one was the level of detail in the mythology and cultures, combined with a gripping, page-turning storyline.
Finally, I read Sanctum by Sarah Fine, a definite five-star read. I loved the protagonist, Lela, who literally walks into hell - well, purgatory - to save her best friend. There's a fantastically atmospheric take on the afterlife, some gripping action, heart-wrenching backstory, multi-layered characters... this one's going on my top reads of 2014, for sure!