Welcome to Part 3 of Emma's Top 2014 Reads! Part 1 focused on fantasy and Part 2 on dystopian/sci-fi, and this week, I'm highlighting my top urban fantasy and paranormal reads of 2014.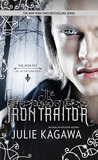 Julie Kagawa delivers again, in The Iron Traitor, the latest in her Iron Fey series. I can't get enough of this story world!
Unhinged by A.G. Howard is just as twisty and awesome as Splintered! I love how this both twists and complements the original Alice story.
The Archived by Victoria Schwab was one of my top reads last year, and happily, I loved the sequel even more!

The Name of the Star by Maureen Johnson is

a gripping thriller set in London about a killer imitating Jack the Ripper and a girl who can see ghosts. Creepy stuff!
A new urban fantasy series I discovered this year was the Kate Daniels series by Ilona Andrews, beginning with Magic Bites. I'm picky when it comes to this genre, but Kate is an awesome protagonist and the supporting cast are equally well-developed. I love the gritty alternative-Atlanta where magic and technology battle it out, and the authors' imaginations when it comes to mythical monsters and heart-stopping battle sequences seem to know no bounds. Love it!
I also read Searching for Arthur by Donna Hosie, and loved it - in fact, I read the whole trilogy. A must for anyone looking for a fresh approach to the King Authur legend!
A surprise discovery that I loved was the Split Worlds series by Emma Newman. This is a very British urban fantasy series with tons of colourful characters and inventive fantastical worlds.

One of my favourite YA urban fantasy series came to an end this year, and the final installment of Cassandra Clare's Mortal Instruments series certainly wasn't a disappointment!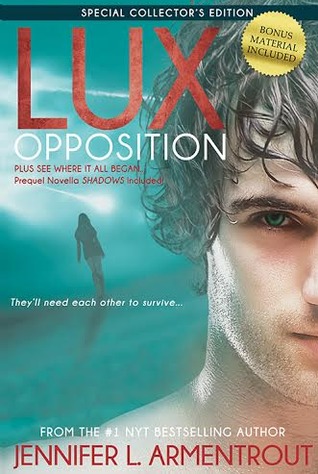 Opposition by Jennifer L. Armentrout is the final book in the sci-fi romance Lux series, and I really enjoyed it! I never thought I'd enjoy sci-fi alien romance before I found this series, but JLA's writing is addictive and the suspense, drama and hilarious one-liners make her books difficult to put down. And this is no exception!
Packed with tension, action, and the usual JLA humour and romance, I thought this was a great end to the series.
Another fantastic finale was the final book in the Experiment in Terror series by Karina Halle! Dust to Dust wrapped up this NA paranormal/horror romance series wonderfully. I was on the edge of my seat throughout the whole book!
I was really excited for the second book in Zoe Marriott's exciting Name of the Blade trilogy, and I loved Darkness Hidden even more than The Night Itself! I can't wait for the finale!
The final book in the Skulduggery Pleasant series held me captive from beginning to end, and I was so sad when it was over. I've followed this series from the beginning, and Derek Landy's fast-paced writing style, witty dialogue and vivid characters kept me coming back for more. These books start off as MG but definitely stray into YA towards the end. Superb books - I can't recommend them enough!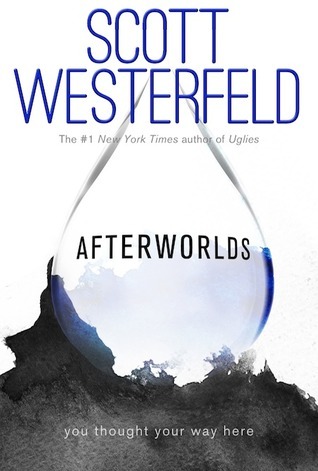 I also loved Afterworlds by Scott Westerfield! Two stories are told side by side - a teen writer who's achieved her dream of a publishing deal, and the book itself, a paranormal thriller. I was totally glued to the pages throughout, and Darcy's struggles as a soon-to-be-published author were very relatable. Meanwhile, Lizzie's haunting tale had me spellbound.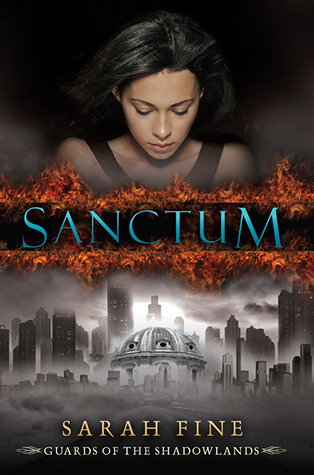 I read Unmade by Sarah Rees Brennan, the last in the Lynburn Legacy series. It was both funny and heartbreaking, a fantasti
c s
eries conclusion!
Oh,
Blue Lily, Lily Blue
by Maggie Stiefvater. I love this series so much. The characterisation is superb, and the writing just pulls you effortlessly into the story. Once again, I was entranced!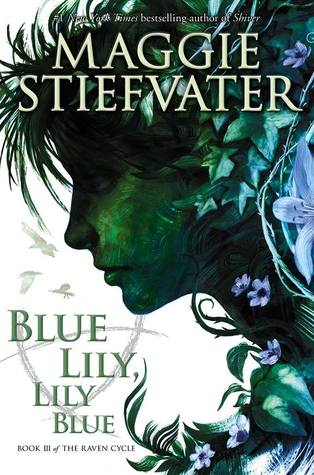 Several people recommended
Sanctum
by Sarah Fine, and it more than lived up to my expectations. I loved the protagonist, Lela, who literally walks into hell - well, purgatory - to save her best friend. There's a fantastically atmospheric take on the afterlife, some gripping action, heart-wrenching backstory, multi-layered characters... I could gush about this one for hours!