It's finally time to reveal the cover of my first self-published novel, Adamant! It's no secret that I love this series, and I was so thrilled when Amy (who designed my Darkworld book covers) agreed to help me with the covers. And the result...
*drum roll*
*squeeee*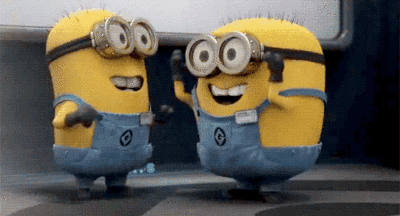 I love it so much I can't even find words. So I'll just post the blurb:
On an alternative 21st-century Earth in which our world is one of many in the Multiverse, the Inter-World Alliance exists to keep the peace between the worlds, and keep the monsters out.
Ada Fletcher is twenty-one, keeps a collection of knives in her room, and is more interested in fighting than her day job as a cashier. She also risks her life on a daily basis, helping refugees from a devastating magical war on her homeworld hide on the low-magic Earth. But when she's taken into custody by the Alliance, her unusual magic makes her a prime suspect for a supervisor's suspicious death.
For Kay Walker, whose family founded the organization, there has never been any doubt that his future is with the Alliance – even if it means dealing with sarcastic centaurs and dangerous monsters in the dark Passages between worlds. But when his supervisor is murdered, Kay discovers that a research project might have been the reason, and faces the choice of whether to ignore his instincts or risk becoming the next target, not to mention digging into the Alliance's history and memories he'd rather keep buried. And there's something not quite right about the strange, fierce girl he arrested as a suspect.
The last thing Ada wants is to help the infuriating Alliance guard who arrested her, but it soon becomes clear that the Alliance knows too much about Ada's offworld origins. More, in fact, than she knows herself. Now she has to choose between loyalty to her family, and helping the Alliance save the Earth – and the Multiverse – from a deadly enemy.
I'm so stoked to share the Alliance series! You can pre-order
Adamant
right now, and it'll be delivered to your e-reader on the
11th March!
Amazon
Kobo
Add on Goodreads
There's also a giveaway! Thank you to Lola at
Lola's Blog Tours
for organising the cover reveal and promo! :)
a Rafflecopter giveaway