It's time for my monthly update on all things happening in the Writer's Nest!
What I've been reading
Diana Wynne Jones is one of my all-time favourite authors, and as soon as I saw this collection of essays, I knew I had to buy it. *goes off to reread Howl's Moving Castle again*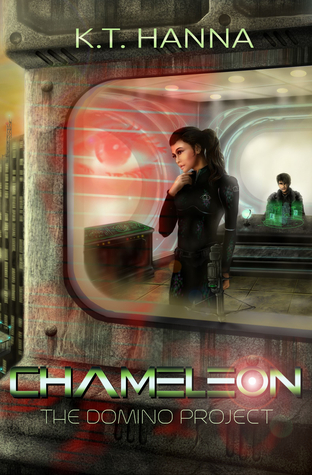 I've had my eye on K.T. Hanna's debut since the cover reveal!
Chameleon
is one of the best YA sci-fi novels I've read in a long time. The action starts on page one, and kept me riveted until the final page. The characters are three-dimensional and complex. Sai is a fantastic lead character, strong and kickass but with a vulnerable side. Although she's a believable teen, the writing had a mature feel which will appeal to adult as well as YA readers. The other characters are well-developed and interesting, and there's just enough detail to create a vivid picture of the future-world without slowing the pace. Mostly, I loved how fresh and unique this story felt. I'd thoroughly recommend Chameleon to fans of both YA and sci-fi!
Amazon
Amazon UK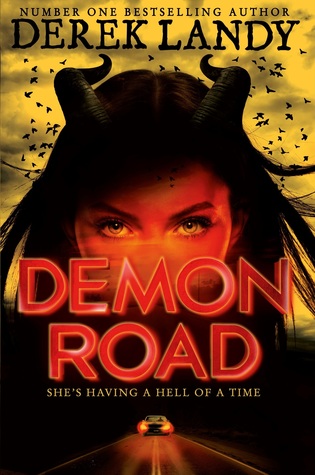 I'm a huge fan of Derek Landy's
Skulduggery Pleasant
series, so I knew I'd love
Demon Road
. Amber thinks she's an ordinary teen, until she turns into a demon. This could have been cliche and predictable, but as it's Derek Landy, the story is anything but. This is a fast-paced page-turner with snappy dialogue, dark humour and creepy monsters. I'd thoroughly recommend this fun, dark paranormal adventure.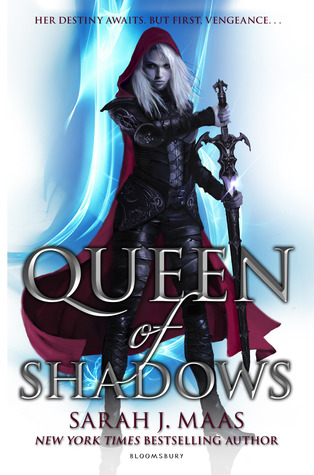 Queen of Shadows
is one I've been looking forward to for a long time, and as I predicted, it swept me away from the first page. This series has developed so much from the world shown in
Throne of Glass,
and I was so invested in the characters, I barely paused while reading this 600-page book. Despite the book's length, the pacing is great, with every character getting their chance in the spotlight. While I predicted early on how the love interest-subplot was going to develop, it's handled maturely and doesn't detract from the thrilling, action-packed plot. There were so many heart-stopping action sequences, badass characters and thrilling twists. My only criticism is that I thought things wrapped up a little too neatly for Book 4 of a 6-book series--but given Maas's exceptional writing skills, I've no doubt she has great plans for the last two books!
Amazon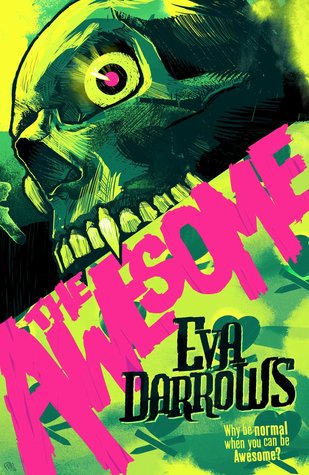 The Awesome
is a totally unique YA paranormal, one of the most fun books I've read for a while. The narrative voice is witty, and Maggie as a character is a refreshing change from many YA heroines because she's confidently, uniquely herself.
Amazon
Amazon UK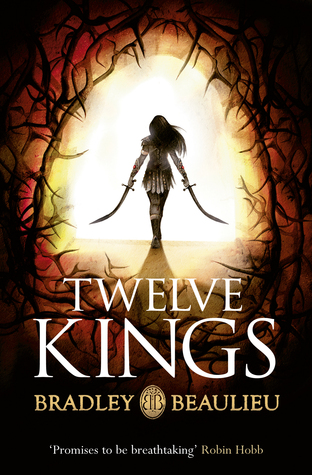 I picked up this book on a whim because I was in the mood for great fantasy. Luckily,
Twelve Kings
delivered! The world-building is fantastic, and the intrigue kept me turning the pages.
Otherbound
has a seriously cool concept, and I was excited to read it! The story follows Nolan, an ordinary teenager who sees through another person's eyes whenever he blinks or sleeps. Amara lives in another world entirely, and acts as a protector to a cursed princess. This compelling YA fantasy drew me in with its sheer creativity, and has great character development.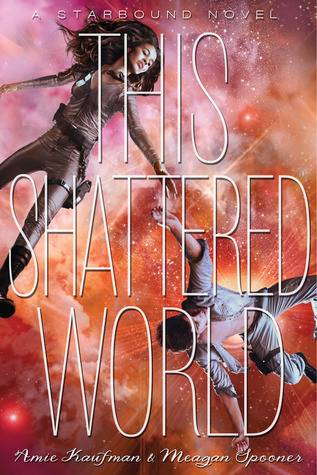 I loved
These Broken Stars,
and I was so excited to read the sequel.
This Shattered World
follows two teenagers on opposite sides of a vicious conflict on a terraformed planet--Jubilee, a soldier, and Flynn, one of the rebel group native to the planet. Again, I was completely swept away. This is an action-packed read from the outset, and the character development is fantastic. This series always leaves me with a major book hangover, and with some intriguing threads left open, I'm excited for the third instalment!
What I've been writing
I sent first-round edits on Darkworld 4 back to my publishers.
I also did another two major revisions on
Collision (Alliance, #3)
after CP and beta feedback. It's on track to publish in November!
Total words written in September: 41K (+ 13K added in edits)
What else I've been up to




Plans for October
Demon Heart (Darkworld, #3) releases on the 19th. :)
Final edits on my YA post-apocalyptic series.
Final proofread on Collision (Alliance, #3). Formatting and pre-order upload. Order proof copies.
Finish this draft, and start another one (I'm still deciding which project to focus on next!).
And in next month's newsletter: Demon Heart release, Collision pre-order, and more information about the Indestructible trilogy. :)

Plans for the rest of the year
Collision
releases in November. :)
Darkworld Book 4 is with my editor, so I should hear back about Round 2 edits at some point. Also, cover art.
Speaking of cover art, I got the designs for the first in my YA post-apocalyptic trilogy!
As I'm launching Indestructible in January, I'll be doing the final proofread, formatting, and making promo plans.