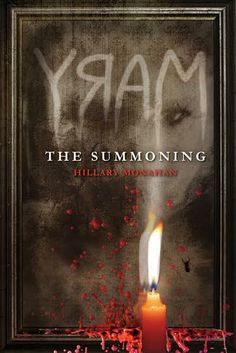 There is a right way and a wrong way to summon her.

Jess had done the research. Success requires precision: a dark room, a mirror, a candle, salt, and four teenage girls. Each of them--Jess, Shauna, Kitty, and Anna--must link hands, follow the rules . . . and never let go.

A thrilling fear spins around the room the first time Jess calls her name: "Bloody Mary. Bloody Mary. BLOODY MARY." A ripple of terror follows when a shadowy silhouette emerges through the fog, a specter trapped behind the mirror.

Once is not enough, though--at least not for Jess. Mary is called again. And again. But when their summoning circle is broken, Bloody Mary slips through the glass with a taste for revenge on her lips. As the girls struggle to escape Mary's wrath, loyalties are questioned, friendships are torn apart, and lives are forever altered.

A haunting trail of clues leads Shauna on a desperate search to uncover the legacy of Mary Worth. What she finds will change everything, but will it be enough to stop Mary--and Jess--before it's too late?
My review
The creepy cover and blurb caught my attention immediately. This is one seriously scary story! It starts with the well-known game "Bloody Mary". Shauna's friend Jess is obsessed with the idea of summoning the ghost of Mary from a mirror, and manages to convince Shauna, Kitty and Anna to go along with her plan. None of them expect it to really work, and for the gruesome spectre to walk out into the real world. Mary attaches herself to Shauna, haunting her through every reflective surface and threatening everyone she cares about.
There are very few books which I can honestly say terrified me, but this one did. From the beginning, it had me glued to the pages. The characters and their friendships are well-drawn and the added conflict when Mary targets them made each chilling reveal even more effective. The suspense kept me riveted and it never slowed down, keeping just the right pace. I haven't read a ghost story this good since ANNA DRESSED IN BLOOD. Recommended for all fans of creeptastic horror!
4.5 stars.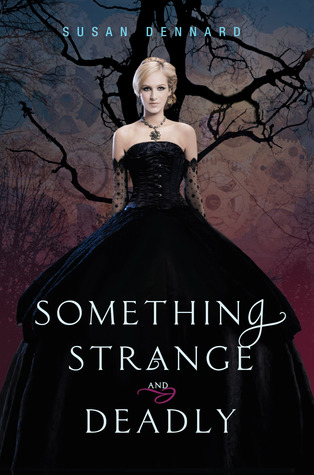 There's something strange and deadly loose in Philadelphia....

Eleanor Fitt has a lot to worry about. Her brother has gone missing, her family as fallen on hard times, and her mother is determined to marry her off to any rich young man who walkers by. But this is nothing compared to what she's just read in the newspaper—

The Dead are rising in Philadelphia.

And then, in a frightening attack, a zombie delivers a letter to Eleanor...from her brother.

Whoever is controlling the Dead army has taken her brother as well. If Eleanor is going to find him, she'll have to venture into the lab of the notorious Spirit-Hunters, who protect the city from supernatural forces. But as Eleanor spends more time with the Spirit-Hunters, including the maddeningly stubborn yet handsome Daniel, the situation becomes dire. An now, not only is her reputation on the line, but her very life may hang in the balance.

My review
I've been wanting to get my hands on this book for ages, but as it isn't published in the UK, it's taken me ages to find a good-quality second-hand paperback. But it was worth the wait! Susan Dennard's debut novel transports us to a 19th-century Philadelphia with a zombie problem, and I was thoroughly swept up in the story. Eleanor Fitt's brother has disappeared, and when Eleanor receives a note from him delivered by a dead man, she decides to seek out the Spirit-Hunters, a group dedicated to fighting the supernatural forces invading the world.
I've honestly never read a book quite like this. 19th century and zombies is a combination that works (perhaps surprisingly) really well, and the storyline is enjoyable with no dull moments. The developing romance between Eleanor and Daniel and the social complications of this are well-handled and the chemistry between the characters is one of the books' strengths. A creepy and unique historical-paranormal mystery for anyone looking for a unique spin on zombies!
Rating: 4.5 stars.