Apparently, 2014 has been the year of ALL THE BOOKS. Well, that's every year, really, but this year, I've so many books I absolutely loved that I just can't fit them all into one post. So I'm doing something similar to 2013, and splitting my top reads of 2014 into three parts! This is Part 1, and I'm recommending the best fantasy books I've read this year!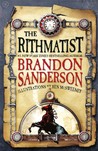 Brandon Sanderson never fails to deliver, and I love fantasy books with complex and cool magic systems. The Rithmatist is his first YA fantasy, and has an awesome concept! I also loved The Way of Kings, which despite being 1000-odd pages long, is a gripping and action-packed read!
I loved Pantomime by Laura Lam, a YA fantasy unlike anything I've read before! It has circuses, magic, and a Victorian-esque world, and one of the most unique and compelling protagonists you're likely to come across in YA. Highly recommended.
Cinda Williams Chima has been added to my list of favourite authors! I read her amazing Seven Realms series, starting with The Demon King, in only three days. It's that addictively brilliant.
I was surprised to enjoy The Winner's Curse by Marie Rutkoski as much as I did, but I loved it! It's not typical fantasy, but it's an engaging page-turner and the character development is excellent.
Two fabulous historical fantasies I discovered this year were The Beautiful and the Cursed by Page Morgan (gargoyles in 19th century Paris!) and Something Strange and Deadly by Susan Dennard (zombies in 19th century Philadelphia!). Both are highly recommended!
I also loved The Falconer by Elizabeth May, a historical fantasy set in a steampunk-esque Edinburgh about a fae-killing aristocratic girl out for revenge. Soooo good!
I loved the Incarnate trilogy by Jodi Meadows! Such a creative and unique storyline based around the idea of reincarnation, and the one non-reincarnated soul in a society where the same people have lived over and over for the past five thousand years.
I finally finished the rest of the Girl of Fire and Thorns trilogy! It's a fantastically well-plotted series in a uniquely flavoured fantasy world.
This year also brought the final chapter in the Grisha trilogy by Leigh Bardugo, Ruin and Rising! And I loved it, of course. The ending was fitting and bittersweet, and I'm sad it's over, but thrilled that there'll be more books set in this world.
Another delightful new discovery this year was Stolen Songbird by Danielle E. Jensen. I loved the worldbuilding and the unique take on trolls and legends, and I really want to read the rest of the series!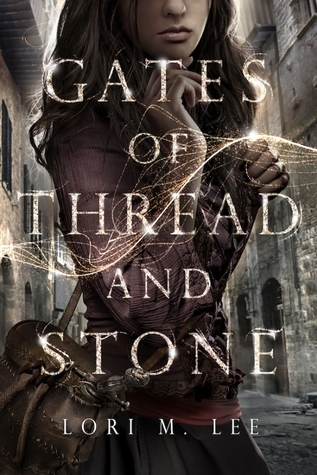 I was really looking forward to Gates of Thread and Stone by Lori M. Lee, and it more than lived up to the fantastic blurb (and gorgeous cover!). Mythology, gods, and magic that feels fresh and original!
I'm picky when it comes to adult epic fantasy, but I loved The Emperor's Blades by Brian Staveley! The gripping action and complex characters kept me hooked all the way through. I'll be picking up the sequel for sure!
Another great find was City of A Thousand Dolls by Miriam Forster. I loved how the story-
world was different to most other YA high fantasy I've read, rich and detailed and full of mystery.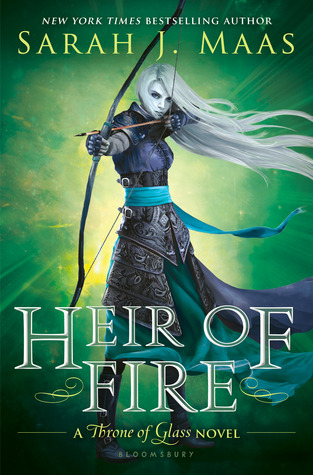 Heir of Fire is without a doubt one of my top reads of this year - it was well worth the wait! In this volume, the fantasy world's scope is explored further as we follow several new characters as well as those we know and love. Celaena herself goes through a heart-wrenching journey as she confronts the horrific things she experienced in her past, and the loss of her friend. This is much more intense than the previous books in the series, emotional, gripping, and with excellent character development.
And oh, my God, that ending. I NEED the next book now!